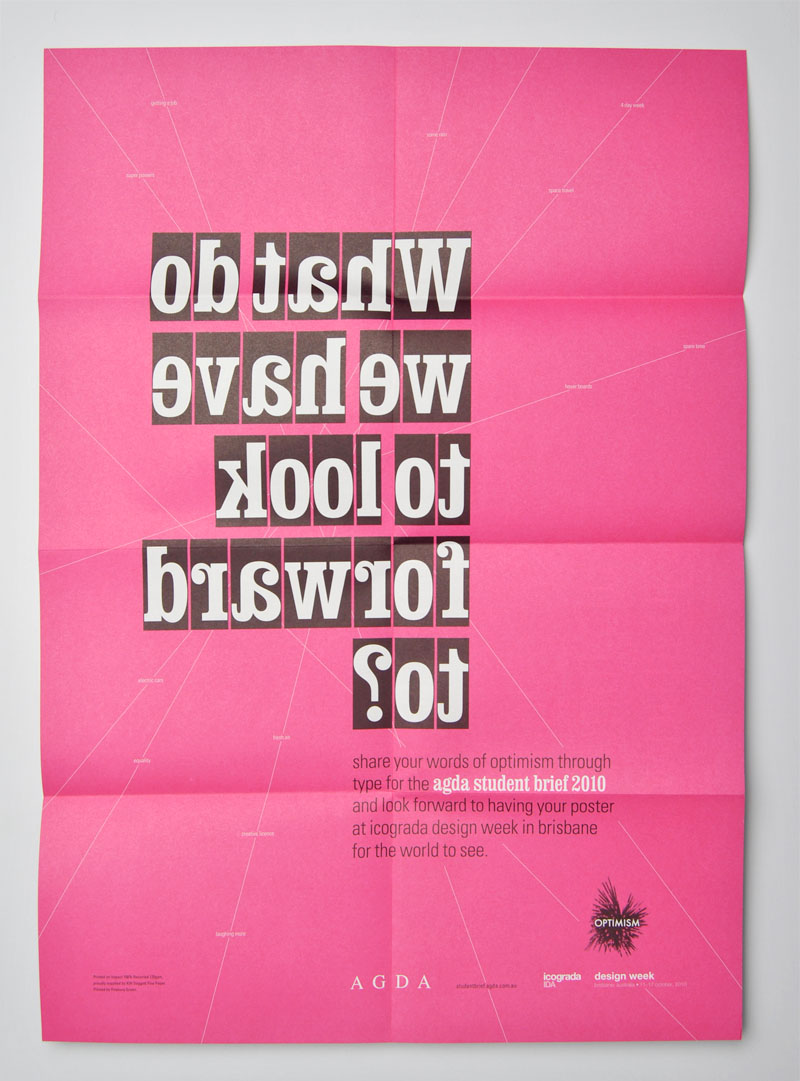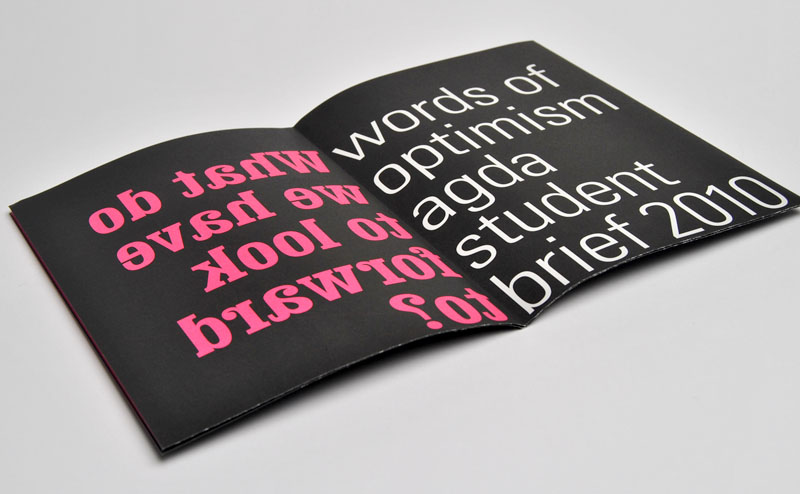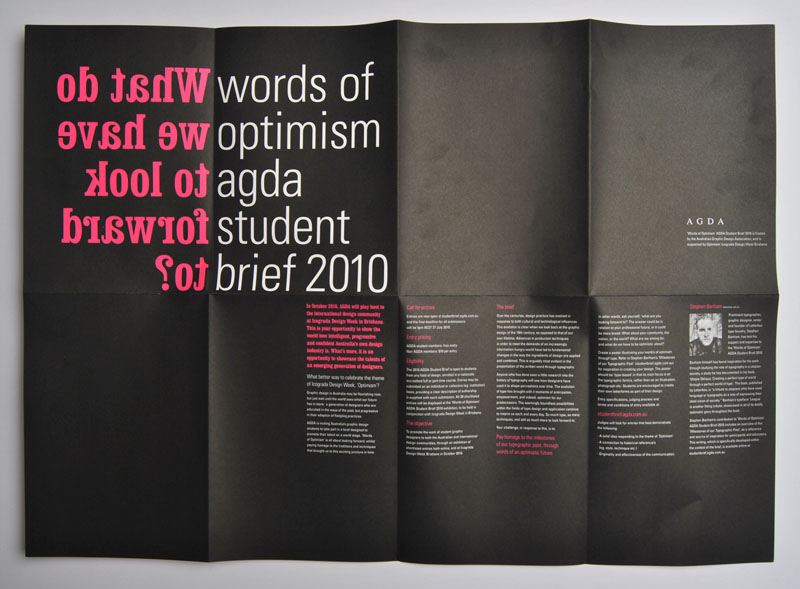 Australian Graphic Designers Association (AGDA) Annual student brief competition Conceptualisation, writing, design and delivery

I was honoured to be charged with the responsibility of designing and writing the brief and campaign for the Australian Graphic Designers Association (AGDA) annual student brief competition.

The idea is founded on the underpinning concept behind the coinciding international event; ICOGRADA's Optimism congress. We asked students around Australia "What are you looking forward to?". An optimistic question by nature, printed in reverse to play on the notion of looking to the past to inform our own futures.

The poster contains mindmap-like lines pointing to possible answers to the question, such as "earning money", "creative freedom" and of course "hoverboards". The poster and campaign were designed in two colours, one being a fluorescent pink, idea for tiling on the walls of design campuses around the country.

The competition was a huge success, and I am proud to say that six awards were taken out by my own students at Design College Australia.

Disciplines: Conceptualisation, event planning, copywriting, lecturing and student creative direction, poster design, web design, campaign, advertising.